The St Edmund Singers.
The singers are a group of people who like to sing and wish to support St Edmund's.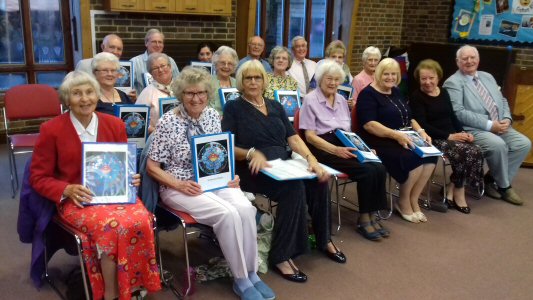 Their aims are to:
Have fun.
Support the hymn singing at special services in St Edmund's.
Raise funds for the Friends of Crofton Old Church (FOCOC), St Edmund's, by singing at Weddings and Funerals for a donation.
Raise funds for FOCOC by holding Musical events.
If you like to sing - there is no requirement to be able to read music - and would like to know more about the Singers - please ring Herb Edwards, the leader, on 02393 117531.
Practices are normally held at 8.00pm on a Friday evening at St Edmund's - but please check with Herb to avoid a wasted journey.